Pirate Escape Room
Costa Teguise - Lanzarote
Enjoy an authentic pirate adventure in Pirate Escape Room. Work as a team combining your best skills of creativity and imagination, to find the clues, solve the hidden riddles and be able to escape in time from the pirates.
---
---
Galleon The Raid.
Legend of the Pirate Ship
Year 1586, the evil pirate Morato Arráez has arrived on the shores of Lanzarote sowing death and destruction. You have been trapped in the cells of his famous pirate ship... But there is still time to escape before his corsairs return... Will you be able to run away?
More information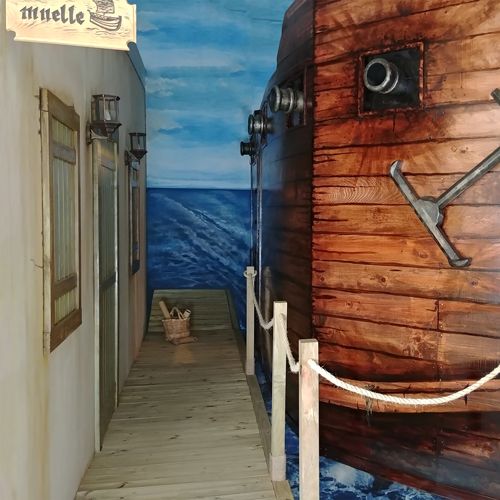 ---
Ghost Shire.
Lost in the Pirate City
Before dying the pirate Ali Arráez captured on a map the location of a legendary treasure. All signs point to the alley of pirate village. Skill and ingenuity will be your only allies; time and enigmas protect the desired treasure. Will you be able to find it?
More information
---
What is an escape room?
It is a team game that takes place in a themed room where you will find enigmas, quizzes and riddles that you will solve in order to escape before the end of the available time.
A new activity to enjoy in group
More Information
---